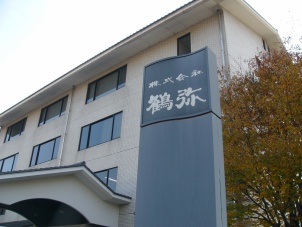 Just what kind of company is Tsuruya Co., Ltd?
To people who are not familiar with kawara, all roof-tile manufacturers must seem to be alike. Therefore, we would like to show you just what kind of company Tsuruya really is.
The largest manufacturer of kawara clay roof tiles in Japan
Tsuruya is one of the leading companies in Japan's clay tile industry, with the largest production capacity and market share of about 20% of total production (within the three largest production regions). We offer a very wide range of products from a lineup of some 2,500 kinds of clay tiles in 30 color variations. Tsuruya tries to take on new challenges by introducing state-of-the-art equipment, as well as developing new products.
No. 3 production line, Agui Plant, a state-of-the-art facility completed in April, 2007
The No. 3 production line at the Agui Plant is where Tsuruya's leading product, "Super Try 110," is produced by a fully-automated production system. It can produce 1.5 million pieces per month, which is the largest manufacturing scale in the industry as an exclusive facility for producing F-shaped-type kawara.

Besides aiming to attain ever-higher production efficiency, Tsuruya endeavors to protect the environment by introducing technologies to improve fuel efficiency. Also, efforts are made to attain lean manufacturing, such as recycling of water and reuse of the grinding dust of green bodies produced by the manufacturing process.
Listed for the first time in kawara industry
Tsuruya was listed on the second section of the Nagoya Stock Exchange in August, 1994, and on the second section of the Tokyo Stock Exchange in April, 2002. Tsuruya is the first company ever to be listed from kawara industry.
Designated as an "Aichi Quality Company"
Tsuruya was officially certified in January, 2005, as an "Aichi Quality Company," that embodies the high-quality craftsmanship for which Aichi Prefecture is famous. Tsuruya is a manufacturer of sanshu-kawara, a traditional product from Aichi Prefecture.
Contact us (Trade/FOB Price/Sample)
E-mail info@try110.com
FAX (+81) (569) 28-5891
---